They are lots of ideas about thinking fast. One of the most common ideas is that to increase productivity is to implement a lot of pressure over your employees, but that is not a good idea.
The Deadline: A novel about project management talks about that precisely, PEOPLE UNDER PRESSURE DON'T THINK FASTER. Actually, the more pressure you apply to your work the more likely you are to burnout, or to lose your interest in whatever you are doing.
Another common idea is to extend overtime during your project, but this is a tactic that usually reduces your productivity. The truth is that if you want to be productive you cannot be pressured or spending more hours in your work.
Sometimes you can apply a short burst of pressure in order to focus, people and increase the sense that the work is important but extended pressure doesn't help at all.
If the book actually said something that is 100% true, is that "Programmers are natural Cynics, Like Cats". I personally think that in a way we all are natural cynics, but especially programmers. Since programmers are so used to pressure, they don't usually care about how much pressure there is, and they choose to handle their respective situations in a lot of different ways.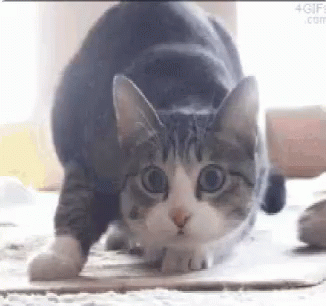 Here lies the problem of project management for software projects, How do you handle pressure in your employees?, What can you do to be more productive?. The answer is quite simple: Work your respective hours, don't stay overtime and maybe put a little pressure at the beginning, but certainly don't kill your employees with pressure, this will not help their productivity.